Integrated MBA vs BBA: Which One To Choose?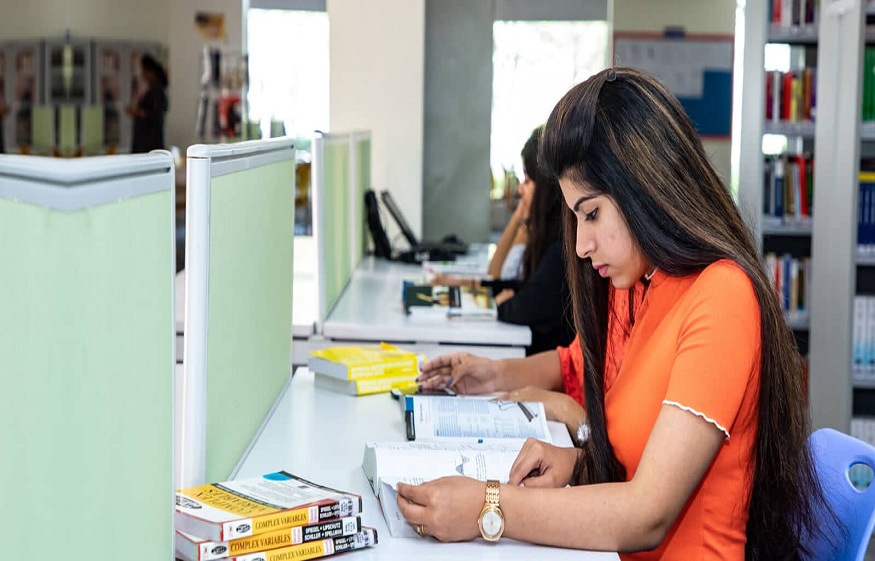 An Overview
Do you want to be a manager but aren't sure what job route is best for you? A career in management requires careful planning. The sooner you begin planning, the better! Most students are unsure about which programmes to pursue after high school to begin a career in management. So, what exactly is management research?
Management is a topic of study that prepares students to operate a firm or a business function from start to finish. While management courses are accessible at both the undergraduate and graduate levels, a BBA and MBA combined course, or an integrated MBA programme has recently gained popularity. After Class 12, there are many prominent management institutes in India that provide BBA and MBA degrees separately or as a 5-year integrated MBA or other management courses.
Bachelor of Business Administration (BBA) and Integrated MBA (BBA+MBA) are two of the most popular programmes for management students following high school. While many students opt to pursue an MBA after completing a BBA study, the prospect of saving a year has drawn a large number of students to a BBA and MBA integrated course or an integrated BBA MBA course. But, before you choose one, you need to grasp the differences between BBA and MBA programmes and their advantages.
What Is The Difference Between A BBA And An MBA Integrated Course?
After learning that both courses are excellent, your decision must be based on the route you choose to take after graduation. While the MBA after BBA programme remains popular, it is making way for integrated MBA programmes. As a result, integrated MBA institutions in India have proliferated fast and are attracting a large number of students.
The primary distinction between a BBA and an integrated MBA is that the former allows a candidate to get entry-level employment in a firm. Only after completing an MBA programme can more professional options become available. A person with an integrated MBA will have a lot more work options in the job market. The integrated MBA allows for specialisation in a certain sector, which opens up more employment prospects than a bachelor's degree alone.
Having said that, with the correct abilities, aptitude, and knowledge, anybody with a management degree can make it big. Individuals just need to guarantee that they have finished their studies at a reputed institution or educational facility.
You must also choose a curriculum based on the institutions you are offered. Because the curriculum is both expensive and time-consuming, it is essential to pursue an Integrated MBA from a reputable university. If you're going to spend 5 years of your life in a college, make sure it's the top Integrated MBA course college.
The educational material and timeframe change between the BBA and Integrated MBA courses, with the BBA being a three-year study and the Integrated MBA being a five-year programme. Students doing BBA will have another opportunity to apply to the finest MBA institutions in India after graduation, but an Integrated MBA is a one-time investment; thus, choose the BBA and MBA integrated college with prudence.
BBA Students' Career Options
Since the BBA is a professional degree, the majority of students who study it find work in some capacity. Here are some of the finest job opportunities for BBA students:
Cost Accountant
Foreign Exchange Dealer
Sales Executive
Actuary
Chartered Financial Analyst (CFA)
Research & Development Manager
Probationary Officer
Digital Marketer
Economist
Banker
BBA students may prepare for the MBA after working for a few years. Candidates having job expertise in this discipline are preferred by top MBA colleges such as IIMs.
Integrated MBA Students' Career Options
The BBA + MBA programme provides the possibility to work in an executive role from the start. Following is a list of common job options for BBA + MBA students:
Management Consultant
Logistics Analysts
Digital Marketer
Sales Manager
Human Resource Manager
Retail Manager
Event Manager
General Manager
Business Head
Operations Manager
Entrepreneur
Wrapping Up
Students nowadays seem to be more interested in making early career decisions. The reason for this is the increasing importance of specialisation and competitiveness in today's world. The attractive future possibilities for technical experts have prompted students to seek out courses in which they may join early and thereby graduate with flying colours without spending additional money or time. One such fast-increasing professional programme is the Integrated MBA.
About Sunstone
 Sunstone is a higher education services provider that collaborates with academic institutions to assist students in getting the skills necessary to thrive in the workforce. Sunstone delivers career-focused training interventions for undergraduate and postgraduate students at 40+ institutions and universities in 30+ locations. Sunstone's training programmes assist students in acquiring better employment with the help of industry support. These hybrid programmes focus on students' soft talents and personalities. Sunstone's principal purpose is to give youngsters a well-rounded education.
Frequently Asked Questions (FAQs)
1. Which is better: MBA integrated or MBA?
The choice of specialisation becomes difficult in MBA, which occurs in the second year, whereas in Integrated MBA, the choice of specialisation becomes easy as the students become well versed in the basics of subjects such as HR, Finance, MIS, and so on, and it enhances the skills in a specific area.
2. Is an integrated MBA good?
A graduate with an integrated MBA has more employment opportunities than a graduate with a BBA. The majority of graduates with a Bachelor of Business Administration (BBA) degree are only qualified for entry-level roles in the workforce. After completing an integrated master's of business administration (MBA), a candidate's employment opportunities often increase since it is common knowledge that specialists have integrated degrees.
3. Can I do BBA and MBA integrated?
The Bachelor of Business Administration and Master of Business Administration dual degree programme is an undergraduate and postgraduate integrated education that lasts for five years and may be started as soon as the 10+2 exams have been passed. It is a single integrated course that encompasses both the undergraduate BBA programme as well as the postgraduate MBA programme.
4. What is an MBA full form?
MBA is an abbreviation for Master of Business Administration. MBA began roughly 100 years ago in the United States, and the notion of obtaining a professional MBA degree to run a corporation effectively expanded around the world.
5. What are the advantages of an Integrated MBA?
It improves students' management abilities and understanding while keeping ethical factors in mind. Students who choose to study a five-year integrated MBA will have an advantage in terms of the curriculum since there will be no repeat of courses or topics.