MBA Colleges in Delhi and Hyderabad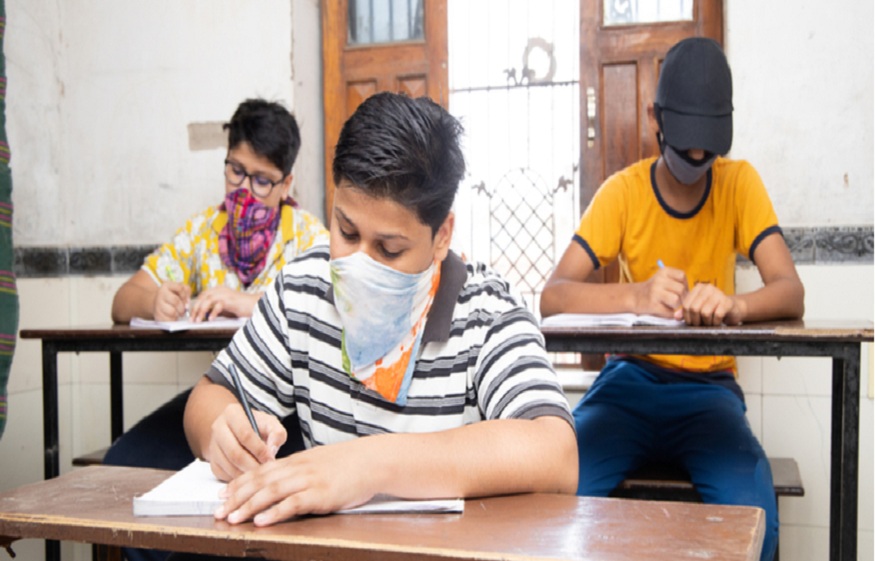 Candidates are often in search of the best MBA Colleges in India. The NIRF ranking by MHRD can be beneficial for searching for the best institutions for MBA. There are a number of MBA Colleges in India; however, candidates must try to get into the best institutes. Most MBA Colleges put CAT as the criteria for admission. There are also several exams such as MAT, XAT, GMAT, etc. The admission procedure depends on institutes to institutes.
Getting into the best colleges can improve your chances of good placements. The main reason behind this is that these institutes put effort into the overall development of the students so that they can fit into challenging management roles in multinational companies. Moreover, the alumni network and faculties also play a significant role.
MBA Colleges in Delhi
Delhi is one of the country's biggest educational hubs with the best management institutes. Management institutes in Delhi assist students in developing leadership and management abilities while also providing excellent job opportunities. Most of the institutes in Delhi accept a CAT score for admission. Candidates looking for MBA Colleges in Delhi can check the list of colleges below in the list. The list does not reflect the institution rankings.
List of MBA Colleges in Delhi
| | |
| --- | --- |
| Name of the Institute | Entrance Exams Accepted |
| Bhai Parmanand Institute of Business Studies | CAT/CMAT/ IPU CET |
| TimesPro | CAT, CMAT, MAT, MAH CET, XAT, ATMA, NMAT, ACET |
| The Indian Institute of Financial Planning, Jhandewalan Extension | CAT, MAT, XAT, ATMA |
| SKYLINE Business School | CAT, MAT |
| Doon Business School | CAT, CMAT, MAT, GMAT, XAT |
| NIILM School of Business | CAT/MAT |
| Safeducate Learning | CAT, MAT |
| Periyar Management and Computer College | CAT/CMAT |
| WLC College India, Delhi | WLCI Aptitude Test |
| JIHE – Jagannath Institute of Higher Education | CAT, MAT |
| International Management Centre | CAT, MAT |
| Indira Gandhi Delhi Technical University for Women (IGDTUW) | JEE Main |
| Institute of Integrated Marketing Communication and Management | CAT, MAT |
| Delhi Institute of Management and Research | CAT, MAT |
| Global Institute of Construction Management and Research (GICMAR, Delhi) | CAT, MAT |
| ILAM – Sushant University, Gurgaon Nehru Place, Delhi | CAT, MAT, XAT, GMAT |
| SIIM- Sharada Institute of Indian Management – Research | CAT CMAT, MAT, XAT, GMAT |
| International Management Centre International Management Centre | CAT, MAT, XAT, GMAT |
MBA Colleges in Hyderabad
Hyderabad is also a fast-growing city with some great institutions. It is known as the city of nawabs and is home to Osmania University, the country's most renowned university and the seventh oldest university. The city has a number of MBA colleges that offer quality education and excellent placements. The Telangana State Integrated Common Entrance Test (TS ICET) is one of the state-level entrance tests for management studies that qualifies students for pursuing MBA programmes. The majority of  MBA Colleges in Hyderabad  accept TSICET scores. Every year, around 49000 people take this exam. Other institutes also admit students through CAT, TS ICET, GMAT MAT, CMAT, and MAT.
List of MBA Colleges in Hyderabad
| | |
| --- | --- |
| Name of the Institute | Entrance Exams Accepted |
| National Academy of Agricultural Research Management | CAT/CMAT |
| Koneru Lakshmaiah Education Foundation, Hyderabad | CAT/MAT |
| School of Management Studies – University of Hyderabad (SMS Hyderabad) | CAT |
| KG Reddy College of Engineering and Technology | TSICET |
| Osmania University | TSICET |
| School of Management Studies, Jawaharlal Nehru Technological University | TSICET |
| Woxsen University | CAT/XAT |
| ICFAI Business School (IBS) | CAT/NMAT |
| Hyderabad Administrative Staff College of India | CAT/CMAT |
| Siva Sivani Institute of Management | CAT/CMAT |
| Institute of Insurance and Risk Management | CAT/CMAT |
| Vignana Jyothi Institute of Management | CAT/CMAT |
| Nizam College | TSICET |
| Engineering Staff College of India – School of Postgraduate Studies (ESCI SPGS) | CAT/MAT |
| National Institute of Pharmaceutical Education and Research | GATE/GPAT |
| Ashoka Institute of Engineering and Technology | MAT/APICET |
| Bharat Institute of Engineering and Technology, Telangana | TSICET |
| Sphoorthy Engineering College | TSICET |
| St. Xaviers PG College | TSICET |
| Amjad Ali Khan College of Business Administration (AAKCBA) | TSICET |