Top 6 Reasons for Nepalese Students to Pursue Study in Canada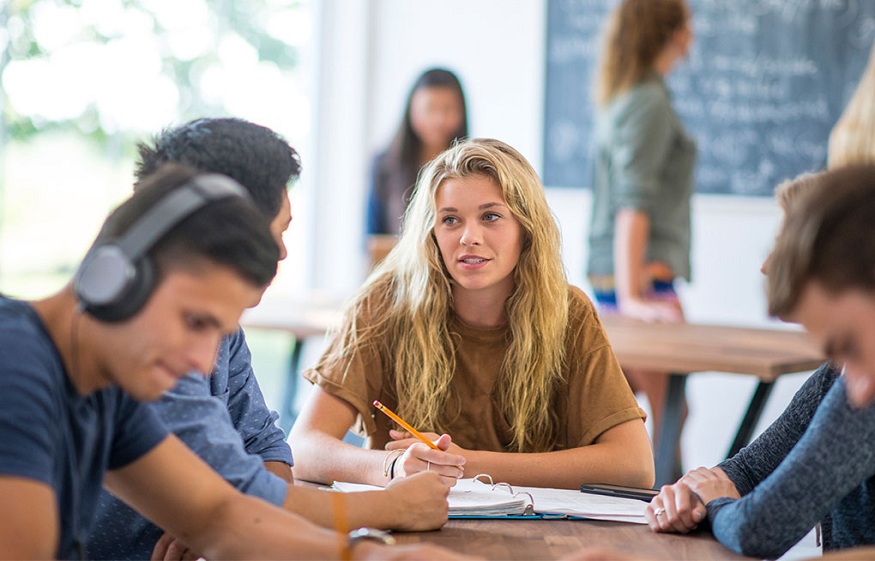 Canada is not only the most beautiful country in the world but it also plays a significant role in its education. It is one the countries that top the rank when it comes to academics. International students, including students from Nepal, consider the country as a consistent place for them. Canada has a total GDP of $1.736 trillion which makes it the 9th largest GDP by nominal and 15th largest GDP by PPP.
Canada has more than 250,000 international students, as of 2021, and the number of international students, including Nepalese students, is rapidly increasing in the country every year. There is no doubt Canada has become the most favorite country for overseas students in recent years.
But why is it so? Why do students study in Canada from Nepal prefer to pursue their studies in Canada? Well, here we have brought to you 6 reasons Nepalese students and other international students want to pursue their studies in Canada.
Quality Education
We are all pretty aware about the education system of Nepal. In such circumstances, foreign studies is the only option for Nepalese students, and what better than Canada. Its high academic standards and prestigious degrees simply opens doors for international students to get quality education.
The quality of education in Canada is rated among the highest in the world. After the United States, the United Kingdom and Germany, Canada is considered as the best country for quality education.This is why thousands of international students, including those from Nepal, choose Canada to continue their studies. Here's a list of some renowned universities that provide quality education at an affordable price.
University of Toronto
Trent University
University of British Columbia
University of Montréal
University of Ottawa
Concordia University
Simon Fraser University
When a student graduates from a Canadian university, it represents a mark of trust and excellence.
Affordable Fees
Finance has always been one of the issues for students from third world countries, especially Nepal. Thus, international studies had been the least preferred option before Canada offered option platforms for International Students.
 Universities in Canada are known to provide the best education at the most affordable price. Cost-effective programs, affordable fees, are in fact what Canada is known for.Well, college fees and tuition fees in Canada are generally very low for international students, much lower than the Universities of the United States and the United Kingdom.
Healthcare and Safety
According to the United Nations, Canada is one of the best countries in terms of healthcare and safety. Additionally, Canadian people have a lot of respect for human rights and equality, and they want a stable and peaceful society.Canadian government plays an important role in the safety of students. Security factors such as physical violence, rape cases, racial discrimination and burglary play are very rare in Canada.
Cultural Diversity
When you become a part of Canada as a student, you can expect a peaceful and friendly society. Canada consists of almost all of the world's ethnic groups. You will find many ethnic foods and many cultures and activities being practiced in the country.
Job Opportunities
The Canadian government gives you many job opportunities. International graduates from Canada can work in the country for three years after their graduation. Nepalese students earn an immense amount of money working in Canada. All they need to do is to complete the Post-Graduation Work Permit Program (PWPP).
 Here's a list of some popular part-time jobs Nepalese students do in Canada.
Rideshare Drivers: $30 – $50 per hour
Waiters: $15- $25 per hour
Writers: $30 – $70 per hour
Translation jobs: $15 – $40 per hour
Immigration Possibilities
Additionally, students can also apply to become permanent residents of Canada. To apply to be a permanent resident of Canada, you have to have lived in the country for at least 3. Then you have to pass a citizenship test and prove your language skills. Once you become an official citizen of the country, you will get every right and service a Canadian gets.
 With the quality education, affordable fees, post-study work, immigration options, safety and cultural diversity, we are not surprised that Canada has become a leading destination for Nepalese students.
What Are the Requirements to Study in Canada?
There are some criteria for international students to apply for a Canadian Student Visa.
You must be a graduate with a minimum score of 50% from a UGC or AICTE affiliated university.
You must have completed your degree within the stipulated time with no year back.
The applicants should have less than 10 backlogs in their graduation period.
You will have to pass a language proficiency test such as IELTS. Some universities also accept TOEFL.
You must be in good health and have to complete a medical exam.
You will have to prove that you can pay for your college and tuition fees.
You must buy a Guaranteed Investment Certificate (GIC) from a bank that costs C$10,200.
You should not have any criminal record and have to provide a police certificate.
You will have to convince an immigration officer that you will return to your country as soon as you complete your studies.
Best Consultancy of Nepal: Goreto Educational Consultancy
There is always a dilemma among students when it comes to choosing a consultancy that can guide them through. Most of the students are simply caught up in a loop claiming to provide the best service but do nothing more than talking.
 Well, in such circumstances,Goreto Educational Consultancy could be the best option to choose if you are planning to study in Canada. Based in New Baneshwor, Kathmandu, Goreto Educational Consultancy is providing the service and it has guided numerous students through their journey to foreign studies.