What Does a Dental Assistant Actually Do?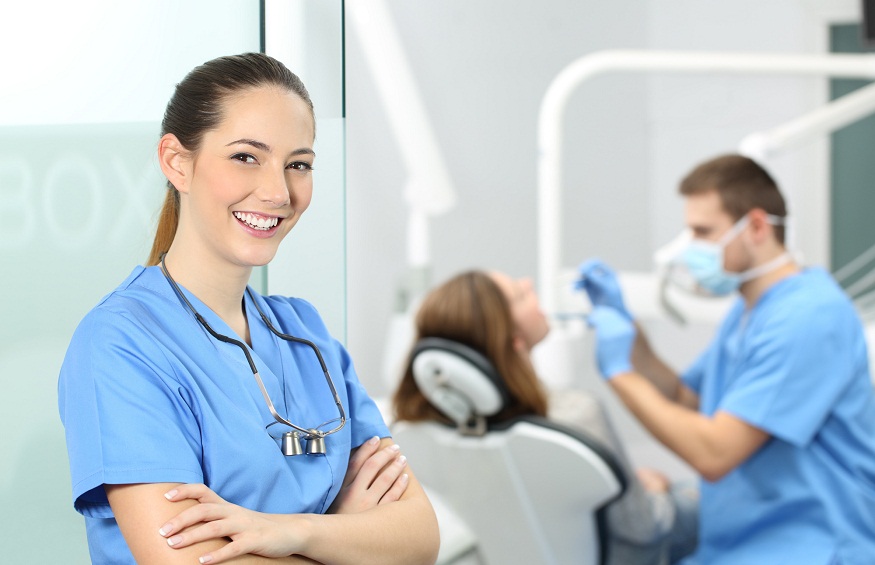 Do you enjoy working with people? Do you tend to make others feel calm by hearing them out and talking with them? You might make an amazing dental assistant.
Let's face it, not many people love going to the dentist. For some children, it's a literal nightmare. That's what the assistant is there for.
Their job is to make the patient feel more at ease. They also help the dentist with several different types of procedures and work to make their job a bit easier.
Do you think you have what it takes? Check out this article to learn more about what a dental assistant does on a daily basis.
Job Description of a Dental Assistant
First, let's go over the basics. What is a dental assistant? They are medical professionals that stand by a dentist and help them out with various dental procedures.
Some of these procedures involve preparing and pouring dental molds, fillings, crowns, and extractions. As you can see, becoming a dental assistant involves a lot of hard work.
Skills That One Has to Have
To become an assistant, there are several different skills that you'll need to have. Some of these skills can be picked up at a dental assistant school. Some of them, you're born with.
Your face will be the first one that people see when they come through the door. So, it's important that you're warm and welcoming. If you look grim or solemn, that will make the patient feel more stressed than they already are.
You've got to be a good listener. Since you'll be the one giving patients instructions after their procedures are over, you need to have good communication skills as well.
Next, you need to know how to do X-rays, dental impressions, and handle sensitive equipment. Lucky for you, going to school will prepare you for all of this.
Lastly, you have to have some computer skills. You'll be the one scheduling appointments and ordering supplies. You'll at least need to know the basic concepts.
Where Do They Work?
One of the best things about pursuing a dental assistant career is that you'll have your pick when it comes to finding a place to work. You're not confined to a dental office. You can also work in government branches.
We will say that working in government facilities isn't too common, but it's an option that you can choose.
A Day in the Life of a Dental Assistant
Are you looking for a job that will allow you to work closely with people? Are you good at making them feel calm? If so, you could make an amazing dental assistant.
Being the right hand to a dental practitioner is hard work. You'll be kept on your toes doing administrative work and helping out with procedures. If that doesn't bother you, this is a worthwhile career field that you'll thrive in.
If you don't think you'll do well as a dental assistant, it's okay. There's a job out there for you somewhere. Check out the career & jobs section of our blog to find out what might be the right fit for you.