Study in the UK to Become a Global Citizen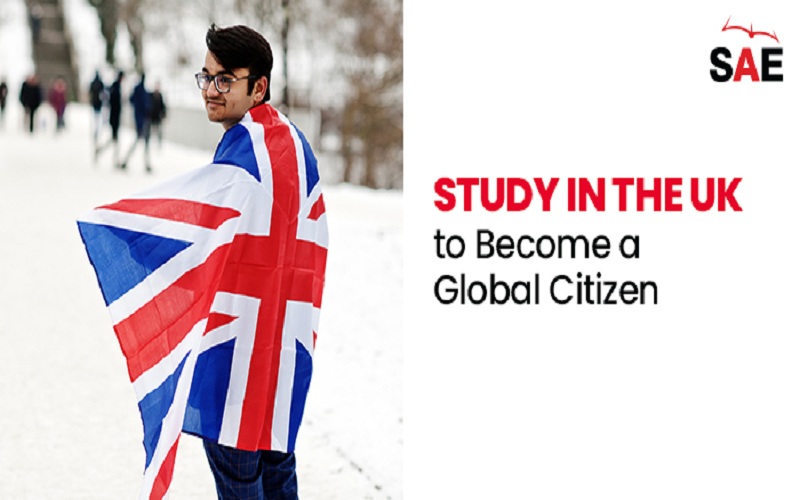 Many students globally choose to study in the UK because of the reputation of its education system, promising job opportunities, varied degree programs, best courses to study in the UK, and a high-quality lifestyle. One of the things that most international students love about the United Kingdom is its diversity and how the country motivates students to think from a different perspective. The British universities give students a global insight by providing them with the best possible education. The UK graduates are also the most employable globally as they progress faster and earn higher wages compared to their counterparts.
Get the global qualification
Having a UK degree can do wonders for your career. It's a highly critical asset to give an edge to your profile and help you have a brilliant start in your professional career.
The country's leading universities will provide students with an industry-centric education built on historical foundations. And during your program, you will be encouraged to be imaginative, ambitious, and critical thinkers. A UK-based graduate can get a job anywhere as many international recruiters look for candidates who have completed studies in the UK.
Another thing that makes the UK the best place to study is the diversity of subject offerings and how it helps overseas students to reap the benefits of unparalleled education, irrespective of the subject they opt to study.
Head start of a global career
Do you know that UK degrees are highly valued and appreciated by recruiters worldwide?The UK graduates have higher chances of employability, and it's not unusual for these students to get job offers from the world's renowned organizations after finishing their studies.
Undoubtedly, the UK produces global leaders in numerous fields such as medicine, law, business management, law, and many more. But international employers look beyond degrees and qualifications from prestigious colleges. They like how UK grads have an excellent command of English and how creative, innovative, and strategic thinkers they are.
As the UK-based universities have links with several industries- from science to arts and business management, overseas students will have the opportunity to obtain real-life experience during their studies, making professional connections with prospective employers.
Grow in a safe, stable, and supportive country
Study abroad in the UK helps students to study within a modern and multicultural society. Many languages are spoken here, and people from varied backgrounds love to settle in the UK because of its safe and supportive environment.
Many universities in the UK offer comprehensive support to help students travel safely, look after them after their arrival, and continue it during the entire course of their study program. Universities' student support departments advise many areas, including housing, visa application, finance management, health insurance, and more.
Since the outbreak of the Covid-19 pandemic, many UK-based colleges promised to maintain the highest quality of education (online and offline) – adhering to the pandemic guidelines, ensuring the health and safety of the students. So, whatever the shape of global health will be, you can rest assured that you will be looked after with utmost care in the UK.